Institute at Brown for Environment and Society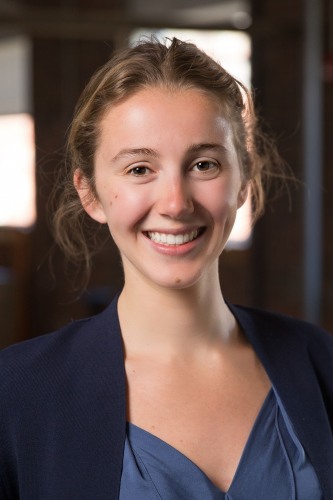 Sophie Purdom
Principal, C6 Solutions, Co-founder, Climate Tech VC
Sophie Purdom is the co-author of Sustainable Investing: Revolutions in Theory in Practice and led the foundation of the Brown University Sustainable Investment Fund, the first ESG fund at a leading university endowment. 
Alongside these efforts, she developed and taught a course on sustainable investing. Her book argues pathways for the continued evolution of sustainable investing, with a focus on profit, solutions, and effective partnership across stakeholders.
Sophie consulted at Bain & Company where she focused on private equity diligence.  As a member of the Brown Class of 2016, she worked extensively at the nexus of business and environment by participating in the UN climate negotiations and co-writing Rhode Island's first climate change law.  Additionally, she serves on the Advisory Council for the Institute at Brown for Environment and Society and is a Henry David Thoreau Scholar. 
Sophie currently advises a venture capital-backed agricultural technology business that replaces chemical fertilizer with a microbial solution.  She has been admitted to Harvard Business School but is deferring in favor of pursuing more entrepreneurial opportunities.