Greta Welch did not expect her sophomore summer to involve storing water samples in her minifridge or setting up an at-home lab. But, when her internship at the Nature Conservancy went virtual due to the COVID-19 pandemic, she was determined to make the most of her experience.
Working with her supervisors Will Helt and Heather Kinney, Welch secured a microscope, slides, and pipettes, and got to work testing water samples from Providence's own Roger Williams Park—measuring cyanobacteria and algal blooms to monitor the health of the water.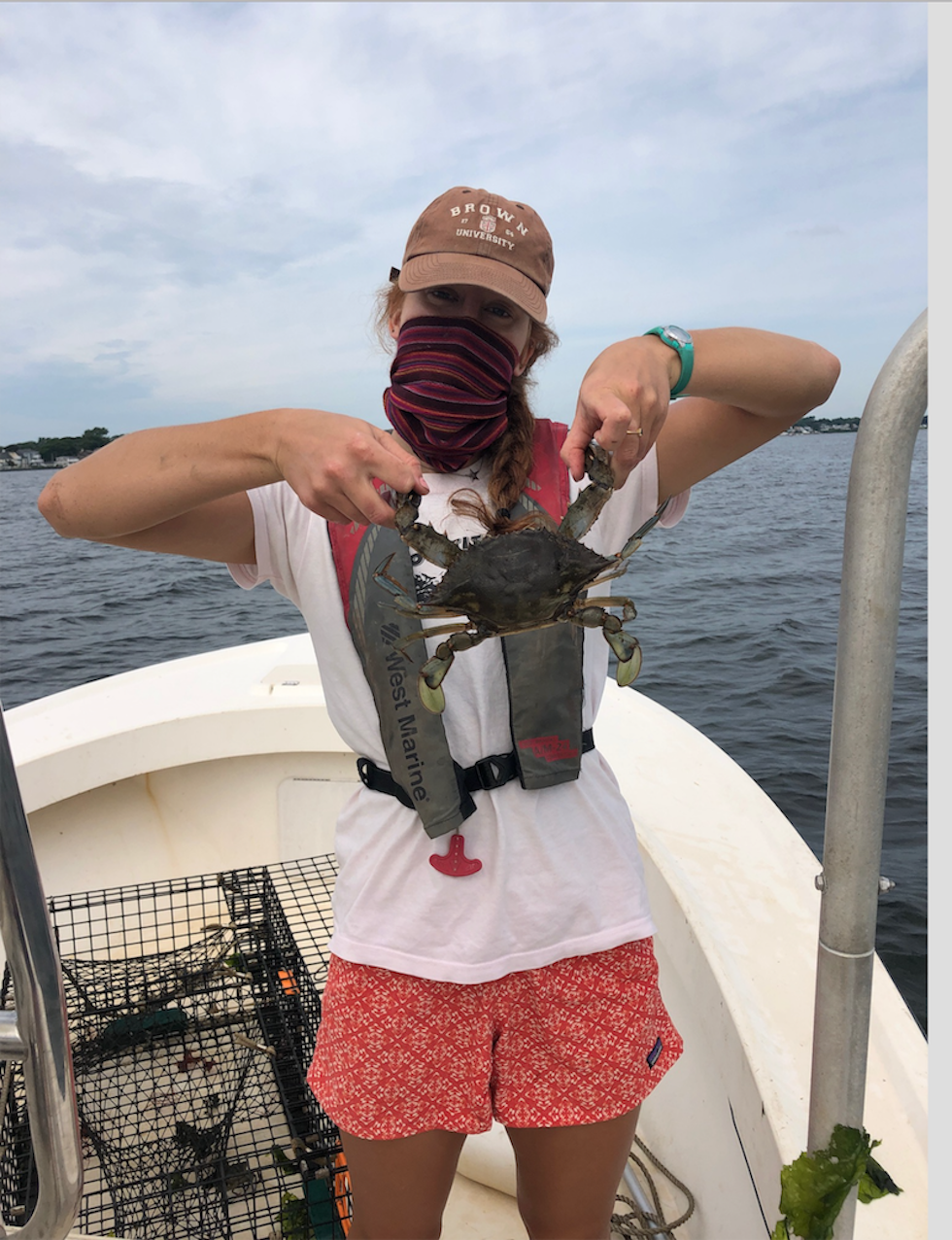 In July 2020, Welch finally began the in-person component of her work: catching, measuring, and releasing aquatic life in the Providence River. 
"I would haul big fish traps, lobster cages, crab traps, and eel pots out on the boat probably twice a week," Welch recalls, "We would drop these cages in twelve locations and, after about two weeks, haul them back up." 
For Welch, spending two days out on the water for twelve hours was exhausting, but very rewarding. 
"I really liked manual labor, working outside, getting sore, and hauling things," she says,  "especially since I thought I was going to be remote all summer!"
Welch, an Urban Studies concentrator at Brown, never anticipated doing a field biology internship, but was motivated by her love of environmental preservation. 
"I grew up with a very sustainability- and civically-minded family, so I think it's been ingrained in me since a young age to care for other people and care for the world," she recalls. 
Welch brought this spirit from her home in Nebraska to Brown. She has volunteered with Brown Market Shares since she was a freshman, helping distribute fresh produce from farms to the Providence and Brown communities. 
In the long term, Welch hopes to tie her conservation experiences to her studies at Brown by working on community-centered design and agriculture. 
Reflecting on how she has changed since her internship, Greta notes "I stopped using plastic products… I grew my own garden in the summer, and so now I am focusing on how I can be a better person in the world."