Each year the Instructional Technology Group presents the Teaching with Technology Award to instructors whose courses have been nominated by students, faculty and staff for the most effective use of technology in advancing teaching and learning goals.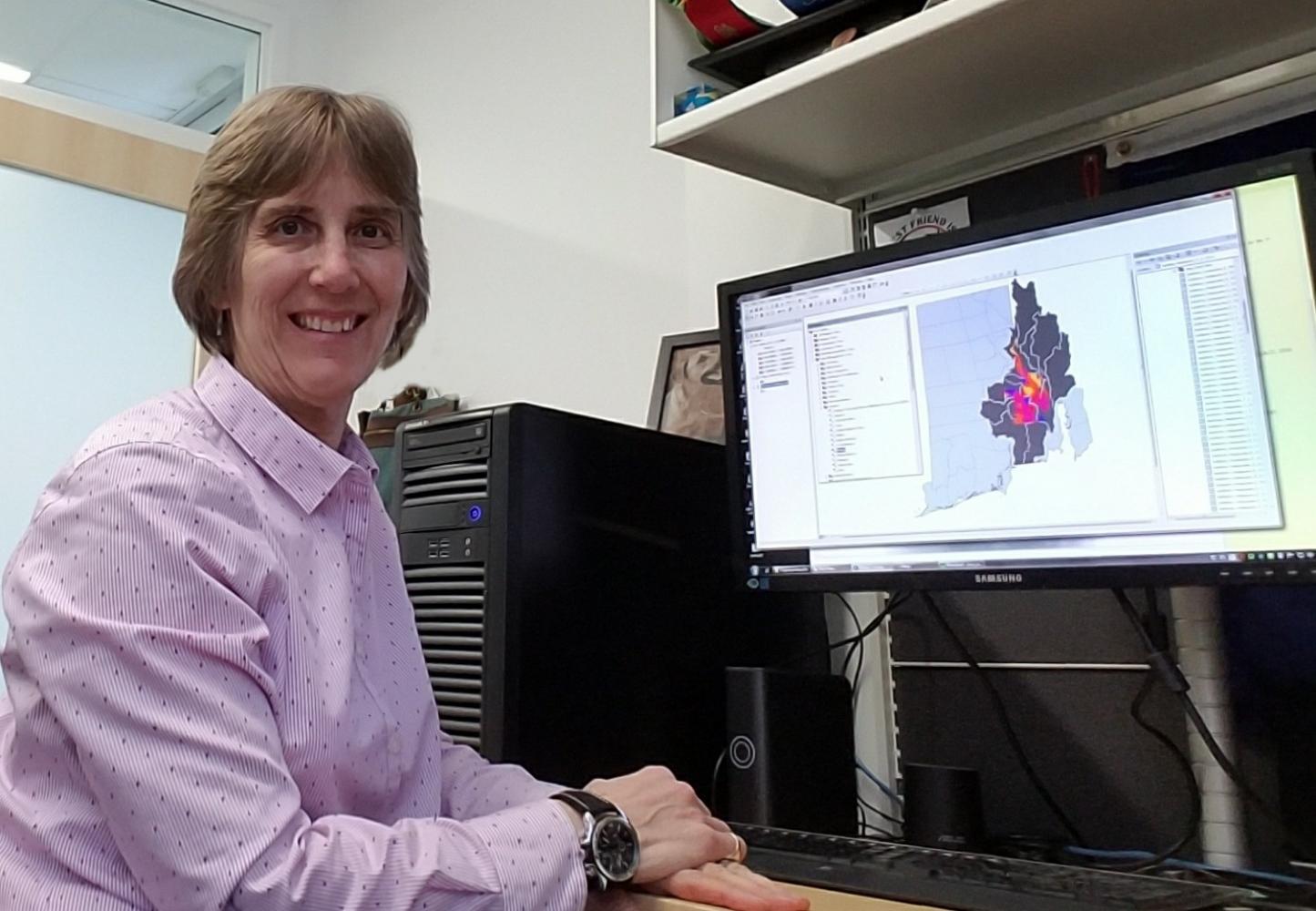 This year, Lynn Carlson, Geographic Information Systems (GIS) Manager for IBES and the department of Earth, Environmental and Planetary Sciences, has been recognized by the Teaching with Technology Awards Committee for her course GEOL 1320: Introduction to Geographic Information Systems for Environmental Applications. Carlson will receive a Model Course Award for her ability to craft a course design that integrates technology with the purpose of engaging students and enhancing student learning on multiple levels.
Carlson will be recognized at the University Awards Ceremony on Monday, May 2nd, at which time she and the other award recipients will be recognized by Dean Maud Mandel. Congratulations, Lynn!