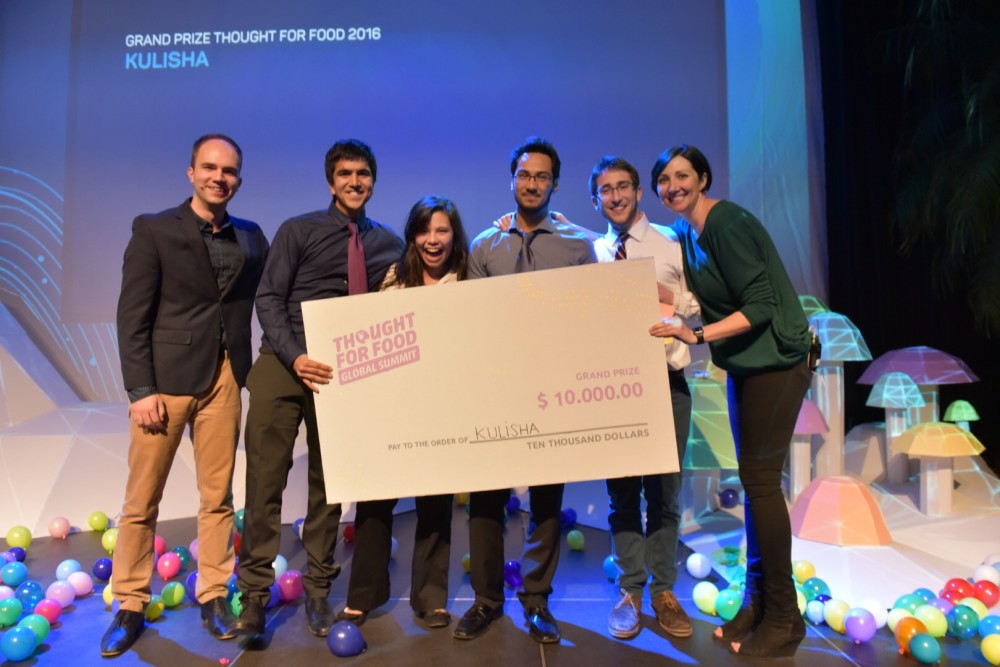 For the last year, Maya Faulstich-Hon '17.5 and Viraj Sikand '17.5 have been hard at work developing Kulisha, a startup that aims to revolutionize food production in Kenya by turning insects into sustainable fish feed. Now, the two undergraduates, along with collaborators Arjun Paunranan (University of California, Los Angeles), Eric Katz (University of Michigan), and Lunalo Cletus (University of Nairobi), have been awarded seed funding for their project in the form of a $10,000 grand prize from the organization Thought for Food.
The undergraduates' team was chosen from 10 finalists, themselves distilled from almost 500 submissions, at the recent TFF Global Summit in Zurich. The funds will support Kulisha's mission of revolutionizing aquaculture in Sub-Saharan Africa.
Congratulations, Maya and Viraj!
Check out the concept video for Kulisha, or learn more about the Thought for Food Global Summit and Global Challenge.