In recent years, commercial fishing vessels have moved into the region, ravaging the local waters in their quest to harvest small specimens like anchovies and sardines, which are important sources of protein for feed formulation on inland fish farms. These large trawlers commonly displace handmade traps and damage fragile offshore ecosystems, endangering both marine life and the local economy.
Now, Sikand and fellow IBES undergraduate Maya Faulstich-Hon '17.5 are determined to provide Kenyan fish farms with a better, cheaper, and more environmentally-friendly feeding solution. They want to forget the anchovies altogether; instead, they are launching a business that makes fish food from insects.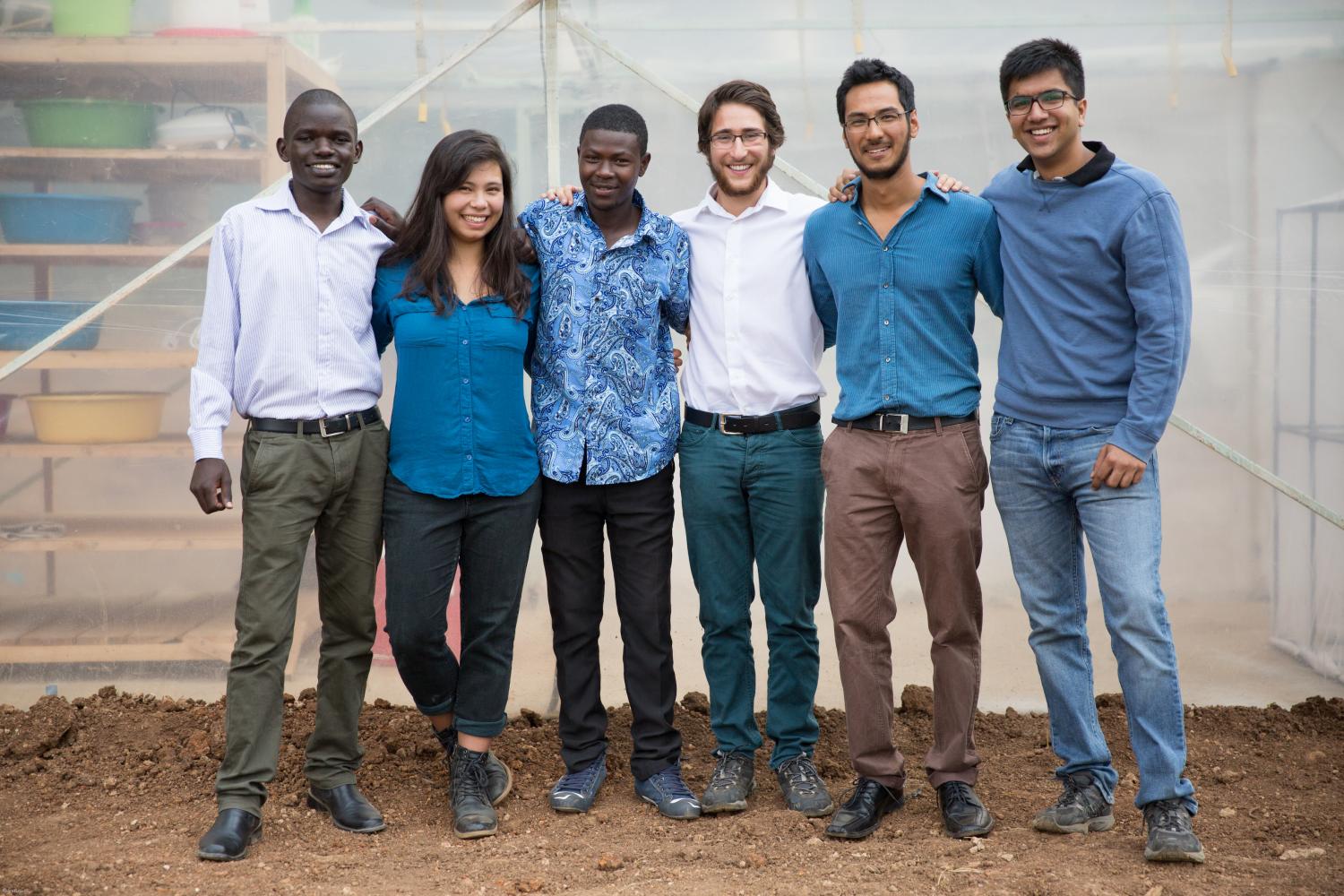 The business, named Kulisha after the Swahili verb 'to feed', revolves around one simple organism: the black soldier fly (Hermetia illucens). This insect, in its larval stage, is increasingly being heralded for its potential to replace fishmeal in animal feeds; it is nutrient-dense, it is inexpensive, it is environmentally sustainable, and it is easy to harvest. Kulisha will raise black soldier fly larvae on a large scale and then process, package, and sell the resulting feed to local fish farms as a healthy and wholesome source of sustenance.
Sikand originally conceptualized the idea for Kulisha in the summer of 2015. Struck by the concept's simplicity, he quickly consulted his friend Eric Katz, a business student at the University of Michigan. Since then, Katz has taken the helm as business advisor, while Sikand, a Kenyan native, has concentrated on site-specific logistics such as negotiating land use and making arrangements with local fish farmers. Faulstich-Hon, who joined the project last Fall, has focused her efforts on multimedia advertising and product development research.
The team also includes fellow undergraduates and Kenyan natives Arjun Paunrana (UCLA) and Lunalo Cletus (University of Nairobi), as well as Brown engineering concentrator Catherine Hebson'17, who joined the team last spring. Hebson is currently working with Sikand and Faulstich-Hon on a series of rapid prototypes for harvesting mechanisms.
The team is sizable, and growing; and as with any venture—especially one that is so global in scope—maintaining cohesion has its obstacles.
"One of the challenges that we face is having a team that is so geographically spread out," explains Faulstich-Hon. "Communication has clearly been a challenge, but it has been so great that Viraj, Cat, and I are here at Brown."
The team's dedication to collaboration has paid off. Last spring, both Sikand and Faulstich-Hon were awarded Brown University Social Innovation Fellowships to continue their work during the summer of 2016. The team has also been awarded funding from a variety of other sources, including the Thought For Food Challenge, an annual international event held in Zurich at which Kulisha triumphed over 500 other projects to win the grand prize of $10,000.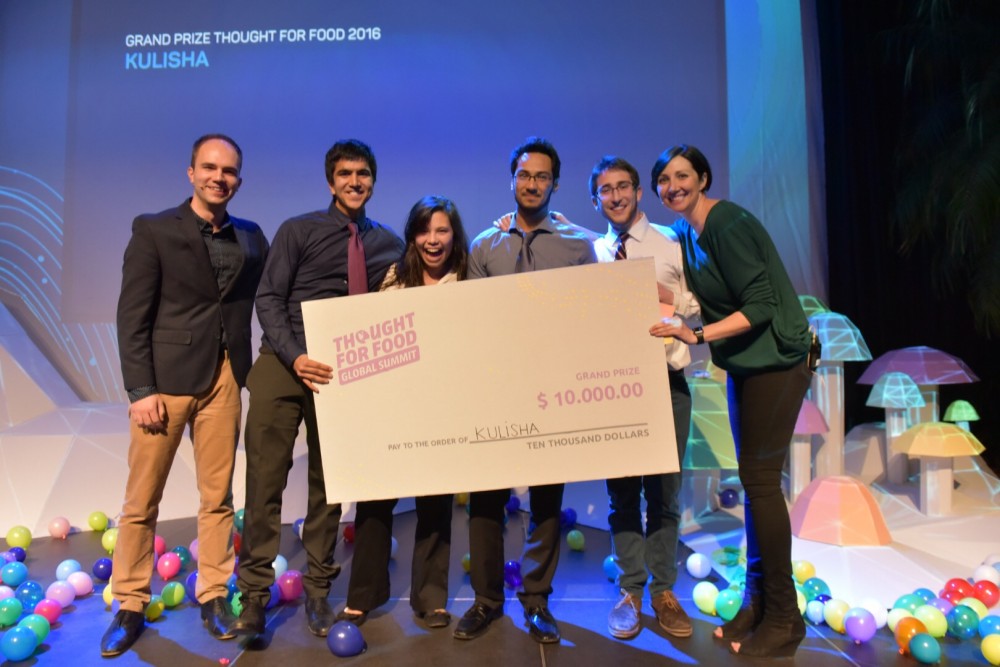 To date, the team has raised more than $85,000 in total. "This project has been able to develop beyond our expectations," Sikand marvels.
With support from their various awards, the team has spent the summer months building their infrastructure. Their current site is modest: a small greenhouse on a piece of land just outside of Nairobi, with no electricity and no running water. But despite the inherent challenges, the students believe that launching their business with so few amenities will ultimately work to their advantage.
"At the end of the day, we want to develop technologies that could be transferrable," says Sikand. "Potentially selling this pilot in a low-tech scenario where we'll rely on things like charcoal fridges and solar dehydrating—it's an exciting opportunity for us."
Ground black soldier fly is a dramatically more sustainable product than many other types of fish feed; however, Kulisha's greatest allure is financial. "In Kenya, [aquaculture] has grown something like twelve-fold in the past four years," explains Sikand. "But the issue is that fish feed is super expensive in that country and so a lot of it is being imported. It comprises 60-80% of your typical farmer's costs."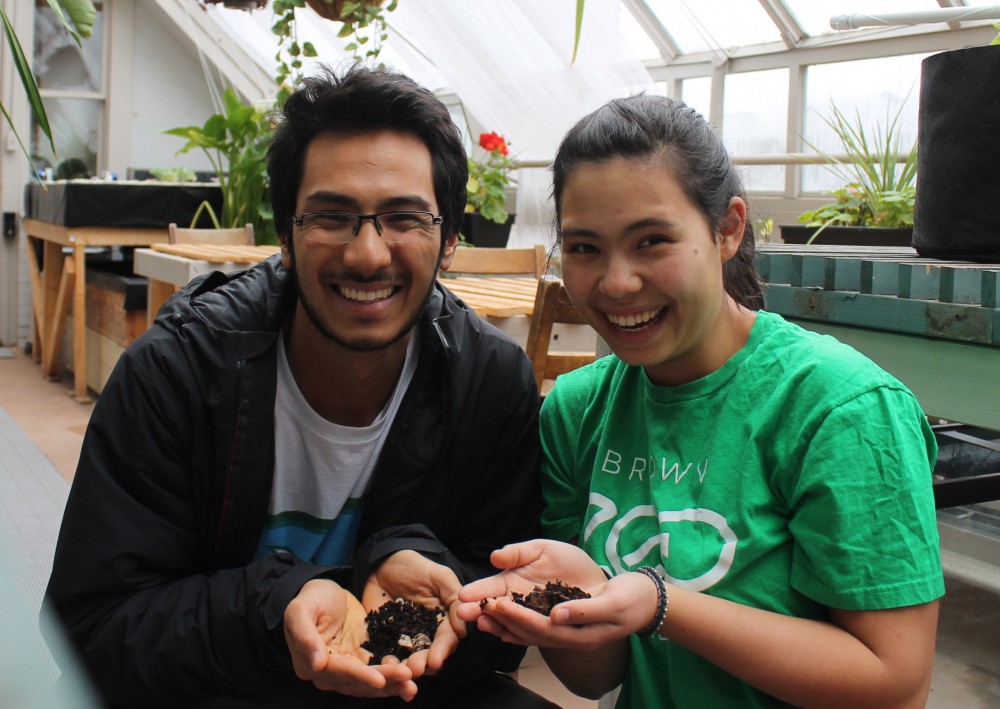 "As an environmental science student, I see the huge potential of insect-based protein to solve many of the world's food security problems and feeding a growing population," adds Faulstich-Hon. "But at the same time, in Kenya we're not going to be marketing our product as 'sustainable'. We're going to be marketing it as a high-quality, low-cost, nutritionally-adequate feed because of this huge market demand for feed."
In the future, the team hopes to tackle additional issues in Kenya; improving food accessibility, crafting more sustainable waste practices, and harvesting oils from environmentally-friendly sources—such as black soldier fly larvae—are all on the table.
But ultimately, they want to make it clear that feeding the world is not an impossible task.
"I would say our mission is to revolutionize the feed industry in Kenya... slash, the world," says Faulstich-Hon, with a modest laugh. "We'll start in Kenya."
Learn more about Kulisha at www.kulishafeed.com or check out their concept video.