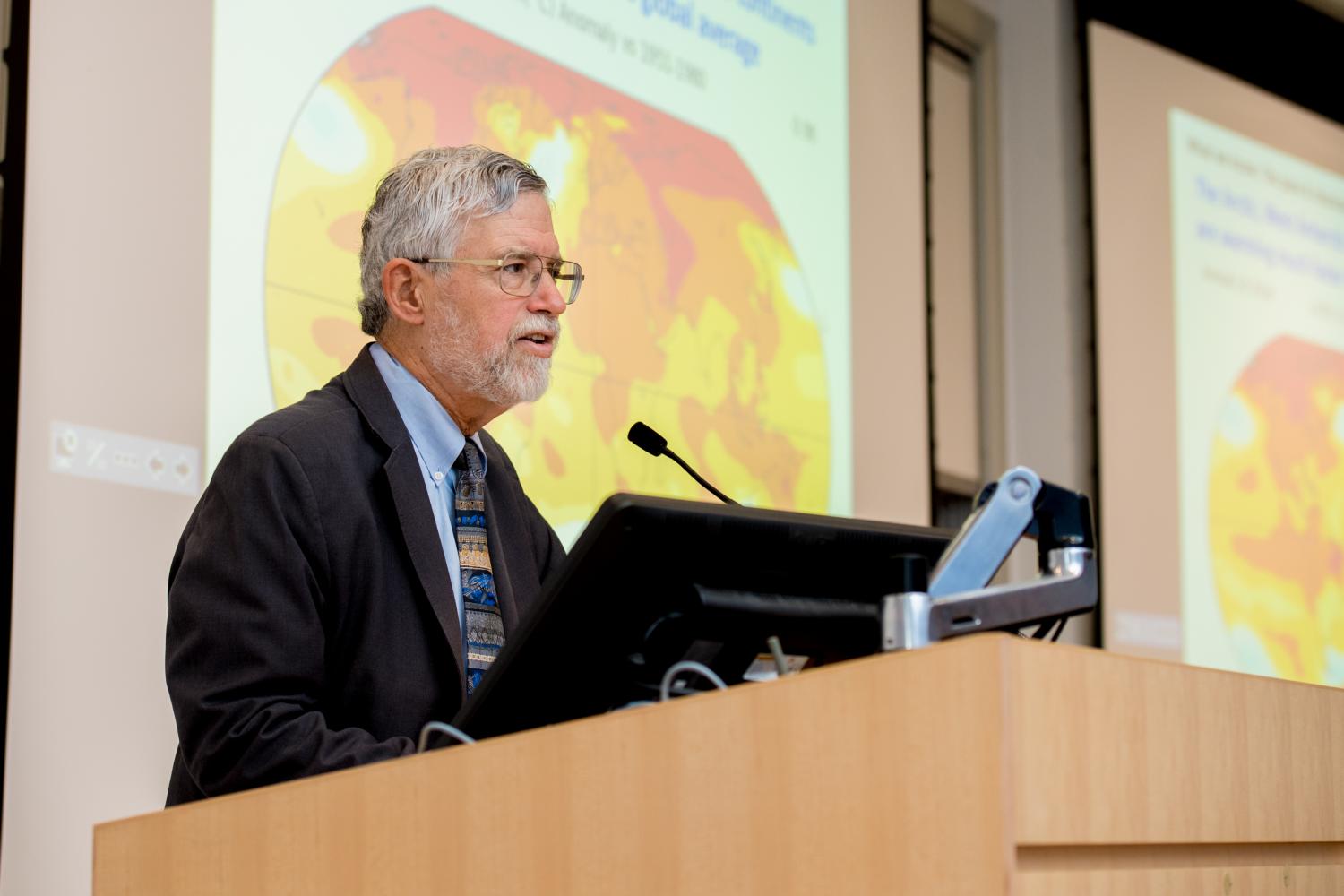 Holdren was introduced by University Provost and Professor of Political Science and International and Public Affairs Richard Locke.
In his talk, Holdren discussed at length what is currently known about the pace, character, and causes of climate change, as well as the ongoing impacts on people & ecosystems, and the scientific best estimates under specified future emissions. He also detailed possible actions that could be taken today to address the climate-change challenge, including reducing emissions to mitigate warming, adapting to unavoidable change, improving federal leadership under the current administration, and enlisting the help of states, cities, businesses, NGOs, and citizens.
Audience members participated in a Q&A moderated by IBES Director Amanda Lynch after the lecture.
View the full lecture on the IBES YouTube channel.
The lecture was co-sponsored by the Watson Institute and WHRC.