On June 26, the White House Office of Science and Technology Policy and the National Science Foundation announced the Earth Science Women's Network as one of 41 individuals or organizations honored with presidential awards for mentoring in the sciences. The award is the "highest honor bestowed on mentors who work to expand talent in the science, technology, engineering and mathematics fields," according to the award citation.
"This award is an outstanding testament to the reach and positive impact ESWN has had in the scientific community," says Hastings. "We continue to strive to support increasing diversity in the sciences, and are so pleased with this recognition."
Award winners received a presidential citation and $10,000 from NSF, which manages the presidential awards programs on behalf of the White House. Awardees at the Washington, D.C. ceremony participated in discussions on STEM and STEM education priorities, along with representatives from several states.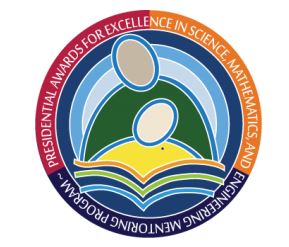 The presidential awards for mentoring in STEM recognize the critical roles mentors play outside the traditional classroom, in the academic and professional development of the future STEM workforce, according to the NSF.
Colleagues, administrators and students nominate individuals and organizations for exemplary mentoring sustained over a minimum of five years. The award has been given since 1995.
The Earth Science Women's Network was established in 2002 by a group of six women scientists. What started as simple email exchanges transformed into an organization for establishing connections and scientific collaborations. Now, the network is a hub for connecting women across all facets of earth sciences.
"The Earth Science Women's Network is dedicated to developing a welcoming community in the earth sciences, and providing professional development opportunities for all scientists," says Emily Fischer, a five-year board member of ESWN who accepted the honor in Washington. "It is really wonderful that this organization, which harnesses the energy and vision of so many women, is being recognized in this way."
"A recent initiative of ours to try to promote the fact that scientists come in all shapes, sizes and colors," adds Hastings. "And that each of our jobs includes a variety of work: lab work, field work, computer work, etc."
Join ESWN for a day in the life of scientists across the nation during the week of Oct 15-19 as part of Science-A-Thon: #dayofscience / scienceathon.org.
Says Hastings, "We hope to inspire the next generation of scientists, while promoting the scientists of today."