"I want students to have the experience of working with passionate, smart people who are doing exciting things, whether they are government agencies or NGOs or think tanks," he says. "I want them to taste the excitement of doing original research—how hard it is and how satisfying it is—and how especially amazing it is when it actually gets into the public domain and maybe helps to inform policy."
Roberts, who has been teaching at Brown since 2009, is famous on campus for Engaged Climate Policy, a popular and competitive undergraduate course that grants entry into his prestigious Climate and Development Lab and which, until recently, included an all-expenses-paid trip to the annual United Nations climate negotiations.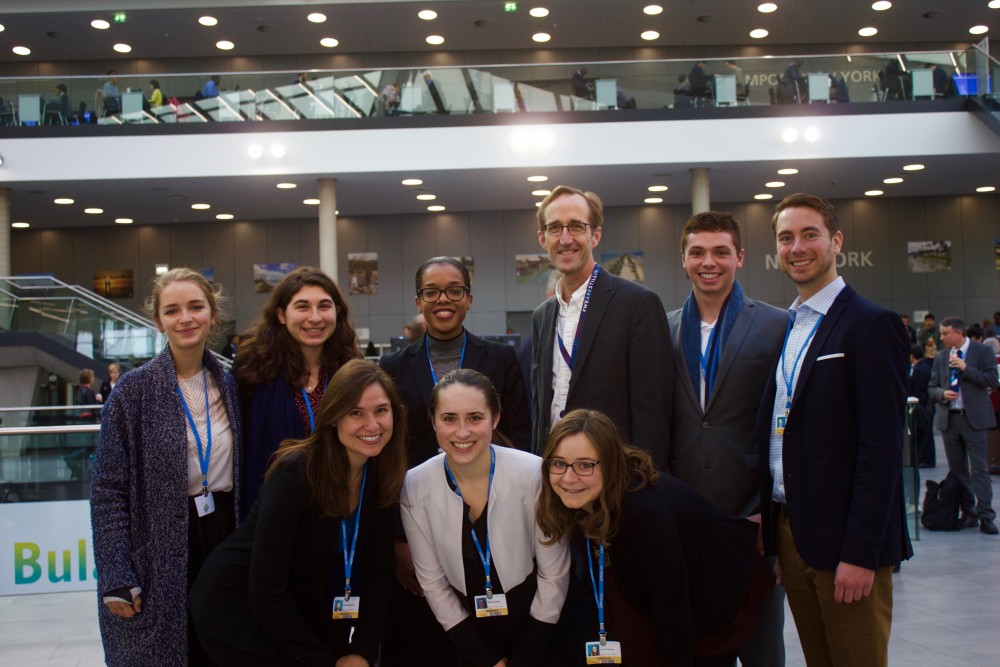 There, students would partner with one of Roberts' doctoral students or postdocs to work alongside partners such as NGOs, international agencies, research institutes, and environmental organizations, usually based in Europe or in developing countries.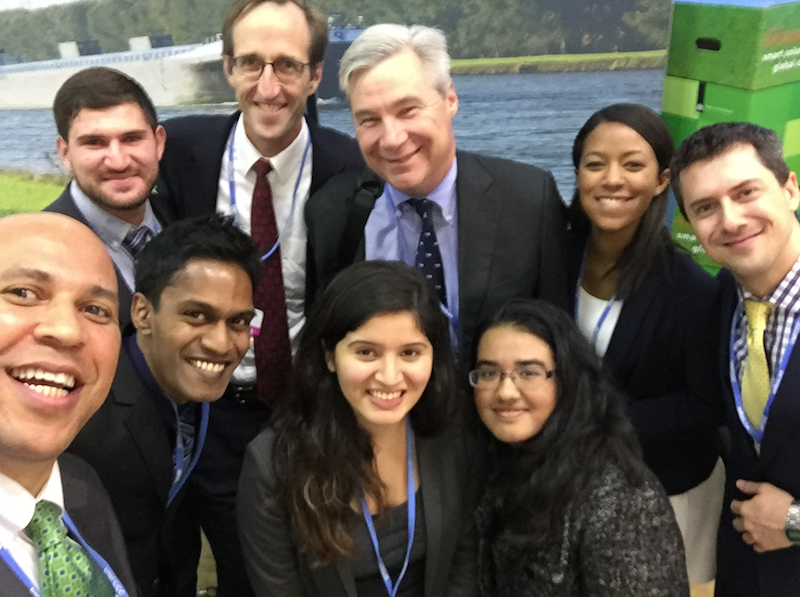 As Roberts explains, the Climate and Development Lab's goal has been to provide research-based assistance to these partners based upon what the partner deems useful and what lab members find interesting.
"A lot of promises have been made over the 26 years of climate change negotiations to help developing countries adapt to climate impacts and make the transition to clean energy," says Roberts. "And a lot of the information the lab has produced has been about whether those promises are being met."
For instance, in 2016, Roberts and five undergraduates teamed up with Saleemul Huq of the International Center for Climate Change and Development in Bangladesh—one of the lab's engaged partners—to conduct research and write a paper that is now being used within the UN as it drafts new policies on climate finance.
After a workshop at the UN's Bonn, Germany headquarters, their report was revised and reissued in partnership with the German Development Institute as two academic articles. These articles are now being cited in peer-reviewed journals, UN policy documents, and at the negotiations themselves.
"That is an example of the model of how my lab works," says Roberts. "We work with partners, we identify something that's timely and needed, we mobilize, we do the work together with them, we put it out in public, and we get feedback. And then we have a lot more information when we turn it into a peer-reviewed article or use it for material in books."
First and worst
Climate finance is an area of special expertise in the Climate and Development Lab. As Roberts explains, despite the fact that wealthy nations have historically emitted the most greenhouse gases, and are thus most responsible for climate change, it is the least developed countries and low-lying island nations that will feel the strongest effects.
"They didn't cause the problem, but they're dealing with the impacts first and worst," he says. "And they're not as able as we are to prepare for, to cope with, and to recover from the disasters."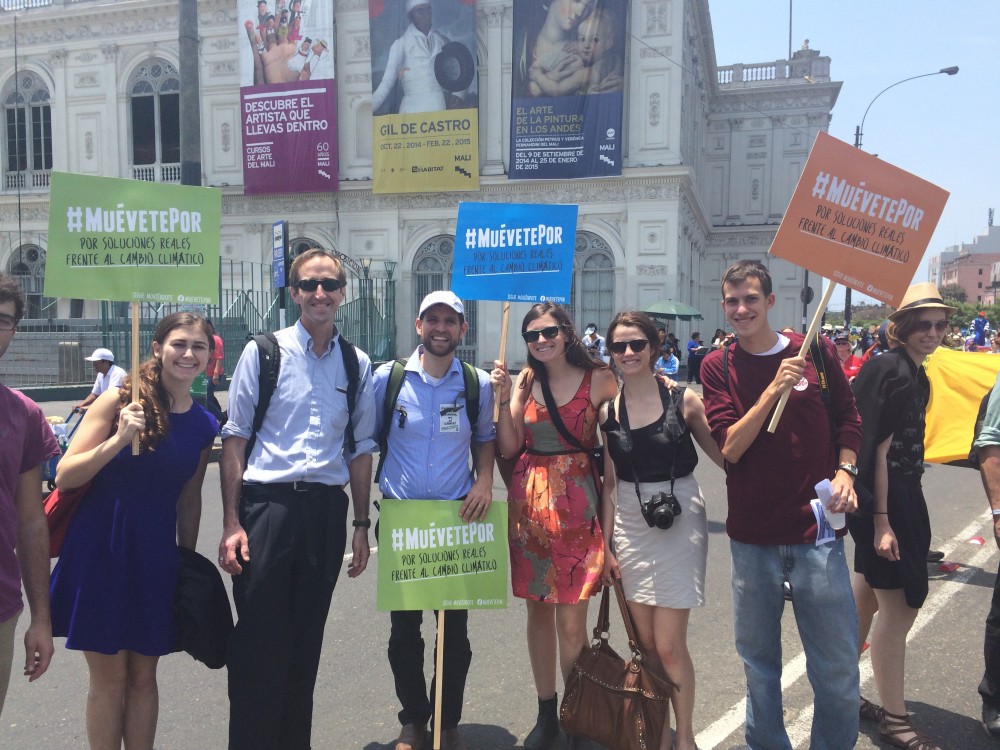 In wealthy countries like the United States, storm preparedness efforts comprise a constellation of services, such as sophisticated weather forecasting agencies, complex emergency management protocols, and sturdy shelters and evacuation routes.
In many developing nations, however, few if any of these systems are in place. Low-lying roads, poorly constructed residences, deeply entrenched socioeconomic inequalities, and weak civil society and governmental support combine to make intense storms far more impactful and devastating.
"There's a complex web of social and political and historical factors that have driven people to be living in precarious places in developing countries," says Roberts. "Millions and millions of people live without much means to respond."
This is why the kind of work that the Climate and Development Lab does is essential.
"A benefit of attending to the costs of adaptation is to provide pressure, to help the wealthy countries see that it's in their interest to prevent these impacts," Roberts explains, "because it's so difficult to adapt, it's going to be wildly expensive, and there are some things you just can't adapt to."
Closer to home
Now that the United States has announced its withdrawal from the United Nations' hard-won Paris Agreement, Roberts is changing the course of his lab.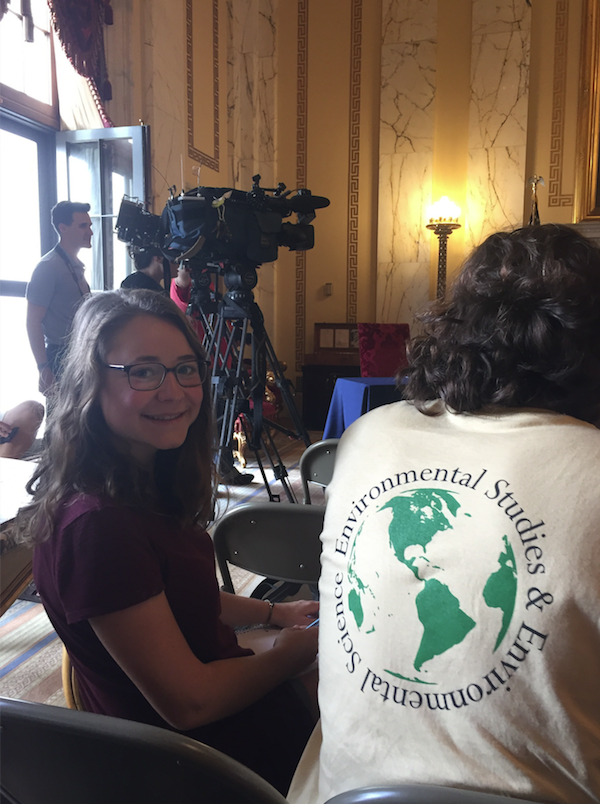 "Really, the way countries behave is mostly determined not by what happens at the negotiations, but rather by what happens back home," he says. "In the U.S., the action is in Washington, in the state capitals, and in the congressional districts—so that's where I'm turning my lab to work now."
In November, Roberts and the Climate and Development Lab will spend a week engaging in targeted events on Capitol Hill: a briefing in the U.S. Senate hosted by Senator Sheldon Whitehouse (RI-D), a public debate on an environmental issue, student-led interviews with key players, and more. He is hopeful that his lab will be able to get their research and policy briefings into the hands of Congresspeople and staffers who could help chip away at climate misinformation here in America.
The pivot in Roberts' lab builds on years of work on climate change at the local level. He and his lab have spent the last decade advocating for better legislation to curb greenhouse gas emissions in the Ocean State.
For instance, many Climate and Development Lab members have been actively engaged in drafting a proposal called Energize Rhode Island, a state carbon tax and dividend bill that Roberts, his students, and other concerned agencies helped draft and have been providing technical support for since 2014.
"This has not passed in any states yet in the U.S., but I think Rhode Island can be first," he says. "That's my goal—to show how great carbon pricing is, both for the state economy and for reducing our emissions, why it works, and why it's helpful."
Moreover, as Roberts explains, Providence makes for an excellent living laboratory.
"As I say, Rhode Island is a scale model of a state. If you want to convince the State Senate to create a new policy, you go to the Senate Environment and Agriculture Committee and it's like talking to a group around a dining room table," he laughs.
"It's human-scale democracy, and it's very satisfying. To me, it's very hopeful. Legislators and agency staff know you, and they get to know the students."
Engagement is key
Having been a player in these types of negotiations at all scales, Roberts knows that both environmental activists and leaders have to be realistic about the challenges our power-driven society poses.
"We will solve the problem of climate change because we have to, but we're not going to if we don't understand how society makes decisions," he says. "We can't pretend that good science is going to drive good decisions, because it's not happening. You have to understand the science, and we should be informed by the science—but we have to understand why the science isn't getting into the policy."
He is also confident that, although both possible and profitable, any transition away from fossil fuels would need to be made with a strong eye toward justice.
"If it's not fair, it's not going to happen quickly," he says. "We have groups like coal miners who were not well-taken care of by the past administration, who didn't feel included in the decisions. They didn't see a pathway to a good future, so they are part of a resistance coalition now."
"Fossil fuel companies need to be pressured to stop undermining science-based policy," he adds, "but they also need to see a pathway to a forward-looking business model."
As a sociologist, Roberts has devoted his career to studying who wins and who loses in human society. And although he has big goals, he is realistic about what it will take to ensure those goals are achieved.
"I want to achieve net zero emissions by 2035," he says. "In Rhode Island, we need to take away the subsidies from fossil fuels. I want to see the United States become a leader again on climate change. And I want to see the global community addressing this."
"In other words, I have a lifetime of work," he concludes, with a wry chuckle. "It gets me up in the morning. I know none of this is going to be easy. I think the odds are very low that we'll succeed. But we have to try. If I didn't try, I wouldn't be able to sleep at night."