In honor of Black History Month, we celebrate the indispensable contributions of our upcoming visitor, Dr. Sacoby Wilson, who will share his expertise and work with the Brown community next month.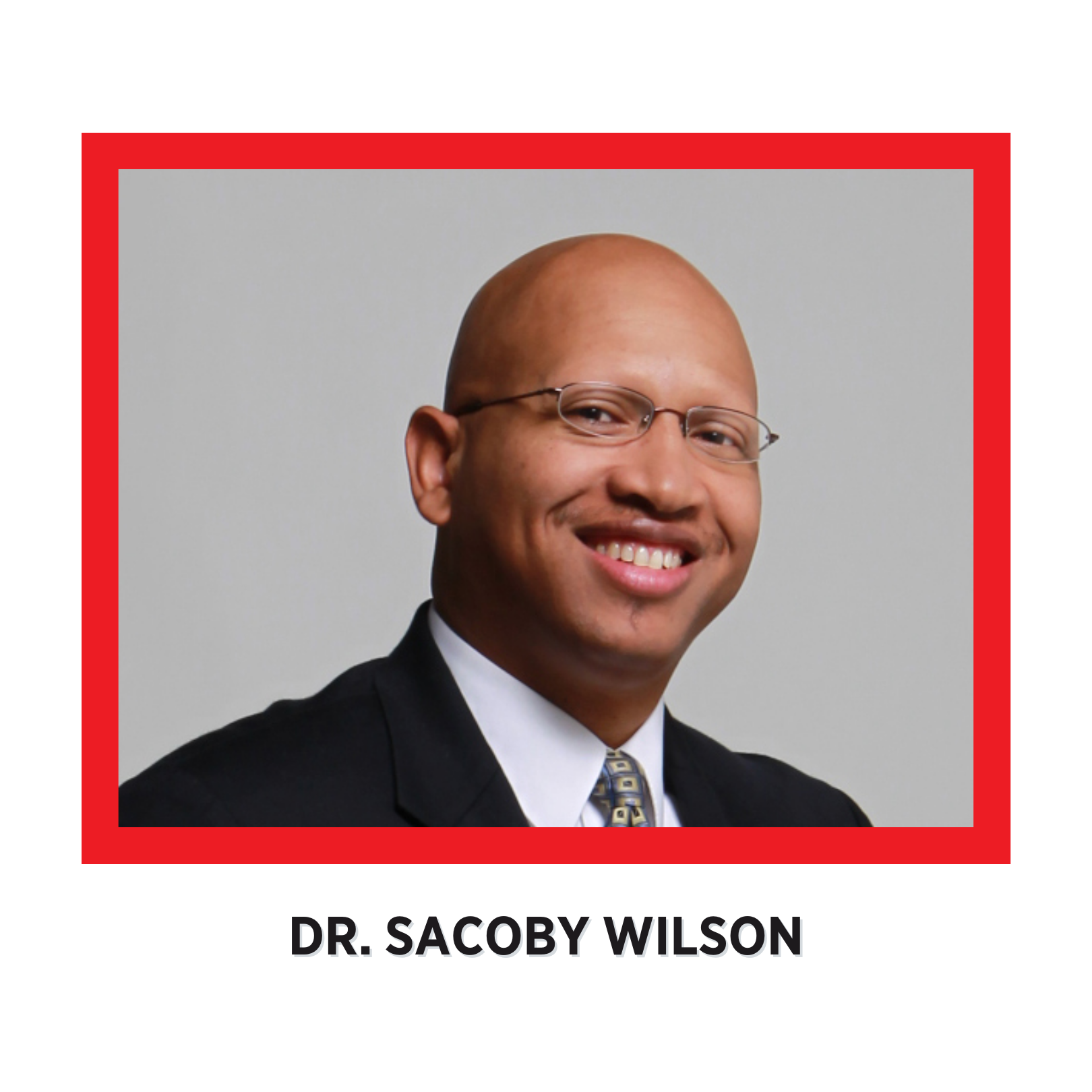 Dr. Wilson is the Director of T.H.E. EJ Lab and the Center for Community Engagement, Environmental Justice, and Health (CEEJH) and a Professor with the Maryland Institute for Applied Environmental Health and Department of Epidemiology and Biostatistics in the University of Maryland College Park School of Public Health. Dr. Wilson's expertise as an environmental health scientist spans over two decades, with work in exposure science, environmental justice, environmental health disparities, community-engaged research including crowd science and community-based participatory research (CBPR), water quality analysis, air pollution studies, built environment, industrial animal production, climate change, community resiliency, and sustainability. Recipient of the 2022 Sierra Club Robert Bullard Environmental Justice Award, Dr. Wilson works in partnership with community-based organizations to study and address environmental justice and health disparities, and translate research into action. 
CEEJH, under Dr. Wilson's directorship, is focused on providing technical assistance and research support to communities fighting against environmental injustice and environmental health disparities in the regions of DC, Maryland, and Virginia and across the nation. 
Dr. Wilson is currently Editor-in-Chief of Environmental Justice, a member of the EPA's Science Advisory Board, Co-Founder of the Mid-Atlantic Justice Coalition, a member of the Patuxent Riverkeeper Board, and serves on the Editorial Board of Citizen Science. He is a former Board Member of the Citizen Science Association, a former Board Member of the Community-Campus Partnerships for Health (CCPH), and a Senior Fellow of the Environmental Leadership Program ('05).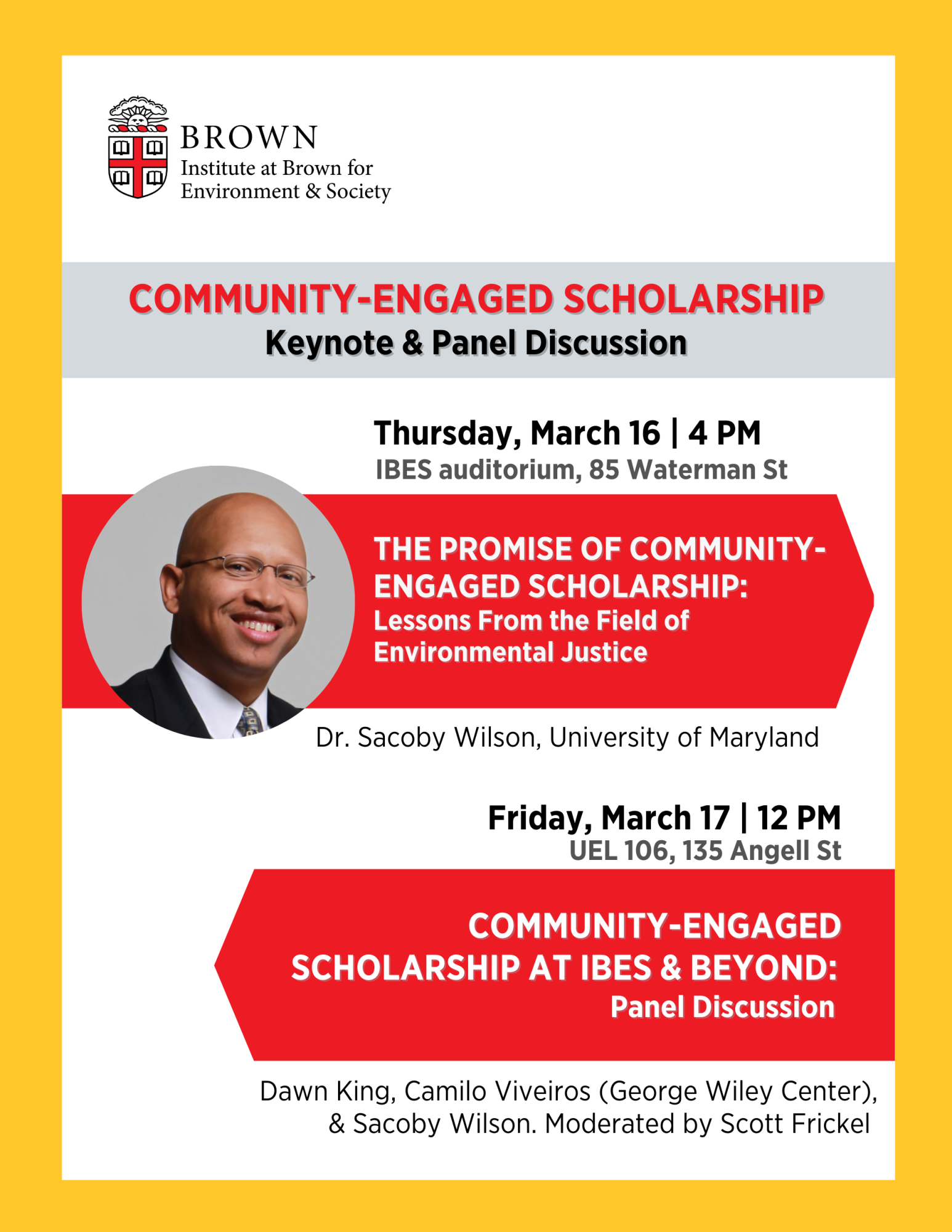 The Brown University community will have the opportunity to hear Dr. Wilson speak about his work in a two-part series featuring a keynote address from Dr. Wilson on Thurs., March 16 at 4 PM (85 Waterman St, IBES auditorium 130): "The Promise of Community-Engaged Scholarship: Lessons from the Field of Environmental Justice," and a panel discussion the following day, "Community-Engaged Scholarship at IBES & Beyond," on Fri., March 17 at 12 PM (UEL classroom 106, 135 Angell St). Dawn King (IBES Director of Undergraduate Studies; Senior Lecturer in Environment & Society) and Camilo Viveiros (Executive Director, George Wiley Center) will join Dr. Wilson for Friday's panel, moderated by Scott Frickel (Professor of Environment & Society and Sociology). 
To learn more about Dr. Sacoby Wilson's work with the Center for Community Engagement, Environmental Justice and Health (CEEJH), visit: https://www.ceejh.center/