When Eliana Hornbuckle '25 first came to Providence, she felt like she was "thrown into the city."
"I was like, 'how do I live here?'" she said.
Hornbuckle hails from Nevada, Iowa, a town with a population of around 7,000, and is currently pursuing a double concentration in Urban Studies and Engineering, with a focus on environmental topics. But when she first came to Brown, her interest in urban studies hadn't yet entered the picture.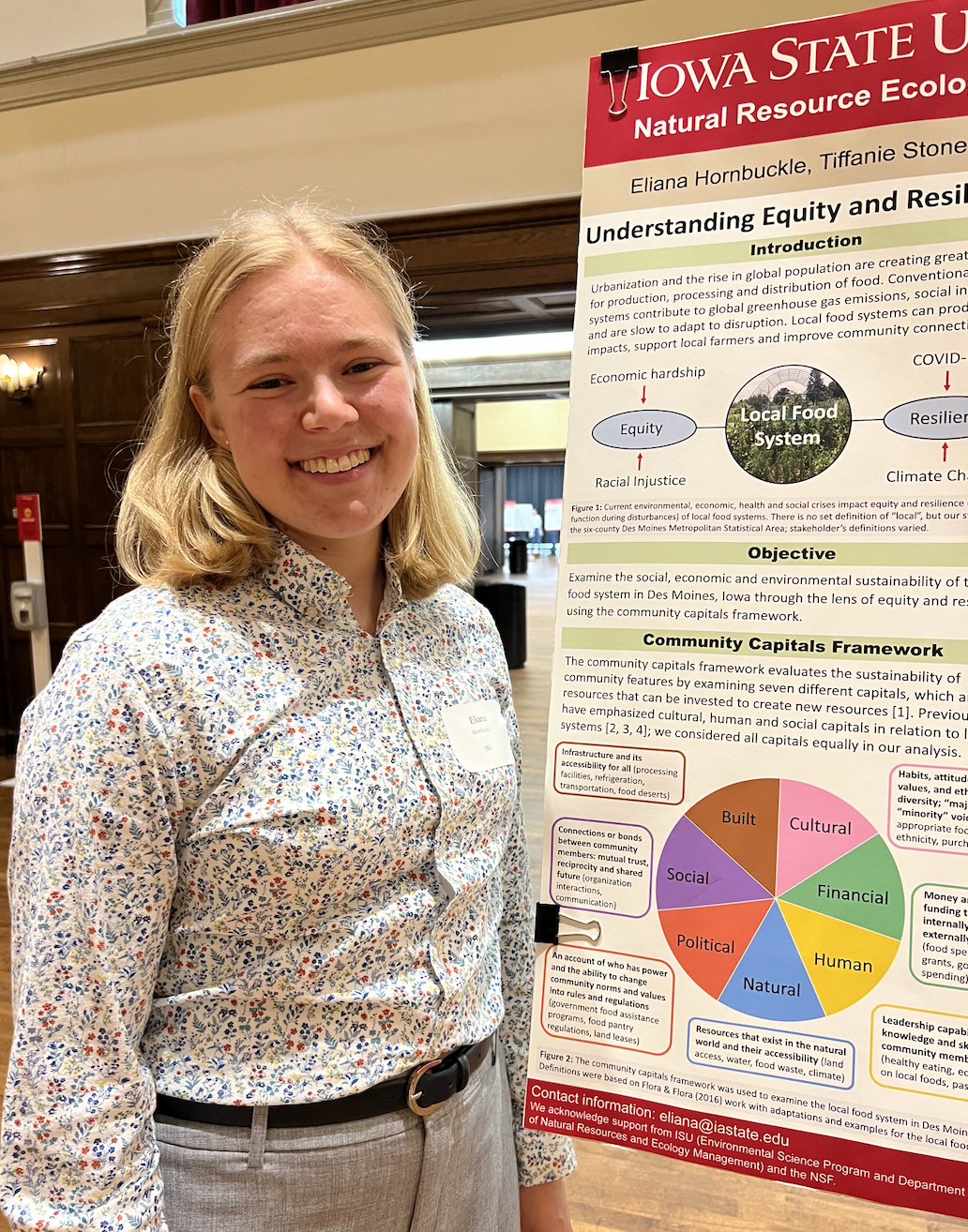 Last summer, she worked with the Urban Natural Resources, Ecosystems and Landscapes (UNREAL) Lab researching local food systems at the Iowa State University (ISU) Department of Natural Resource Ecology and Management. Working there was her first introduction to research in the social sciences, she said. 
"It wasn't research in a numbers or hardcore data kind of way," Hornbuckle said. "Instead, we talked to people, heard their thoughts and ideas, used a framework to organize it, and shared it."
Hornbuckle hopes that weaving connections between environmental and urban studies will help her examine urban systems both qualitatively and quantitatively.
"It's 'what do people think about the systems?' But it's also 'are they performing well, are they efficient? How can we make them more sustainable?'" Hornbuckle said. "I think they'll compliment each other very well."
Taking courses like ENVS 1232: "Land Stewardship, Sovereignty, and Justice" and ENVS 1554: "Farm Planet: Hunger, Development, and the Future of Food and Agriculture" — both taught by IBES Lecturer Mindi Schneider — has also helped Hornbuckle dive deeper into her interdisciplinary interests. In these classes, she explored global agriculture, food policy, and how access to land is a large barrier to equity.
"I've realized that when I get excited about these systems, it's not just technical, how-do-we-do-it science. It's also, how does this impact people? How can we make it better?" she said. "The more human side of things."
Hornbuckle's interest in urban studies came from a desire to learn about "how people live together in the system of a city." But over the last year, her interest in how urban theories apply to small towns has taken root.
"I realized that a lot of the concepts we talk about on the city level are just like my small town, but on a much smaller scale," Hornbuckle said. "When we talk about the urban, we should also talk about the rural."
Hornbuckle connects with people of similar backgrounds through Rural Students @ Brown, a student group founded last spring. In support of its efforts to build community, the group plans to set up a mentor-mentee program to help members learn how to thrive in Providence, Hornbuckle said.
Hornbuckle has an ideal mentor of her own in Professor Mindi Schneider, who is originally from Nebraska and has helped Hornbuckle explore the connection between urban studies and rural areas.
"I didn't see the rural population reflected in my professors as much," Hornbuckle said. "So it's been really nice to have a professor who can mentor and connect with me in that way. It's really important to have that identity present."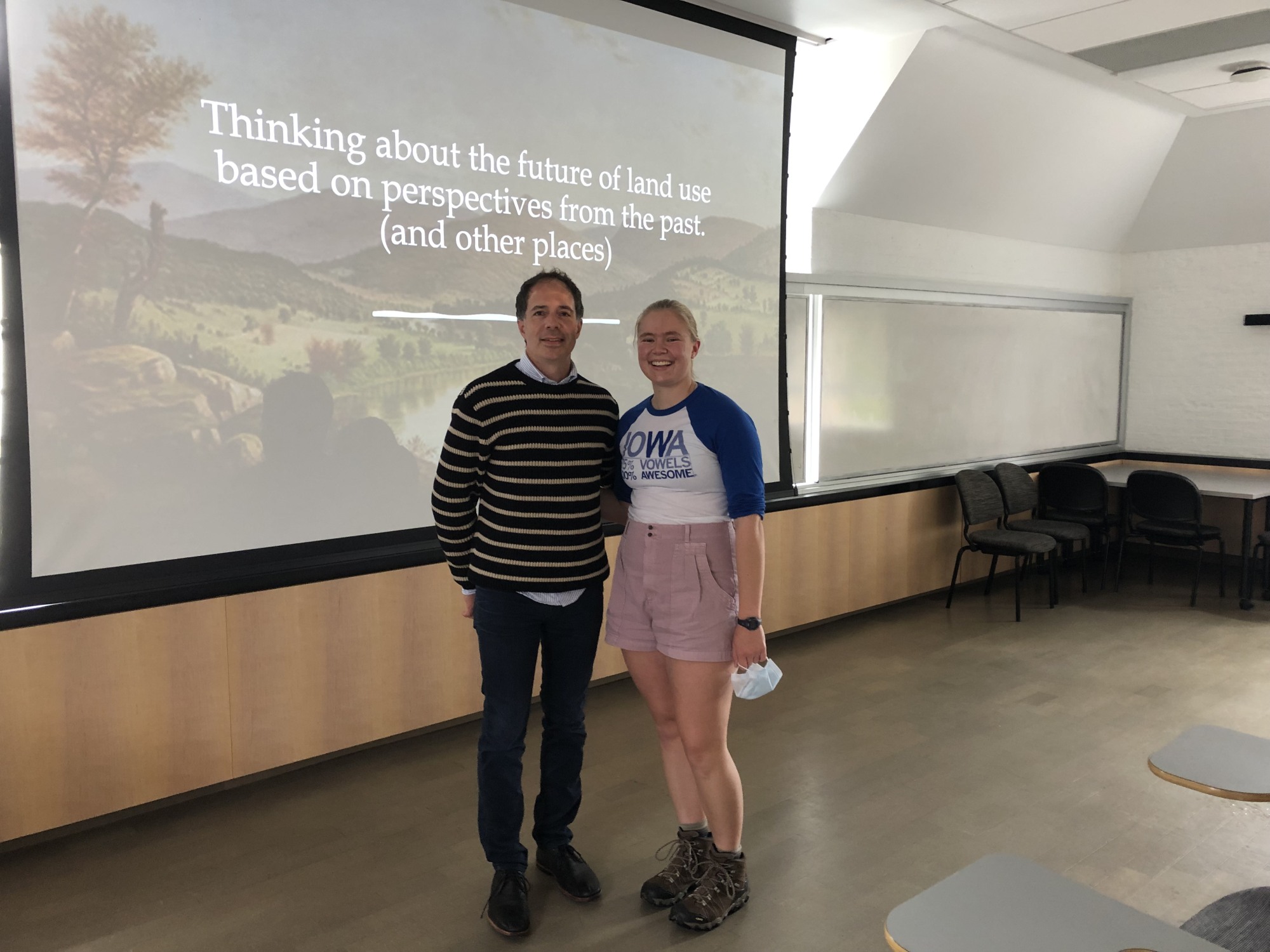 In the future, Hornbuckle aims to also explore waste management, water systems, and sewer systems. She hopes to attend graduate school for environmental or civil engineering, sociology, or environmental studies. 
"I want to have a job that impacts people's lives and creates systems that function for them," Hornbuckle said. 
She emphasized the importance of her background in her academic journey and encouraged other rural students to embrace their roots.
"I would say to a rural student in high school that right now, it seems like your upbringing and background are very normal," Hornbuckle said. "But in college, you'll realize what parts of your identity are really important. And you bring a valuable perspective to those places."
Want to become part of the Rural Students @ Brown community? Please email ruralstudents@brown.edu to join!