Yesenia Valverde has long been interested in saving tropical environments.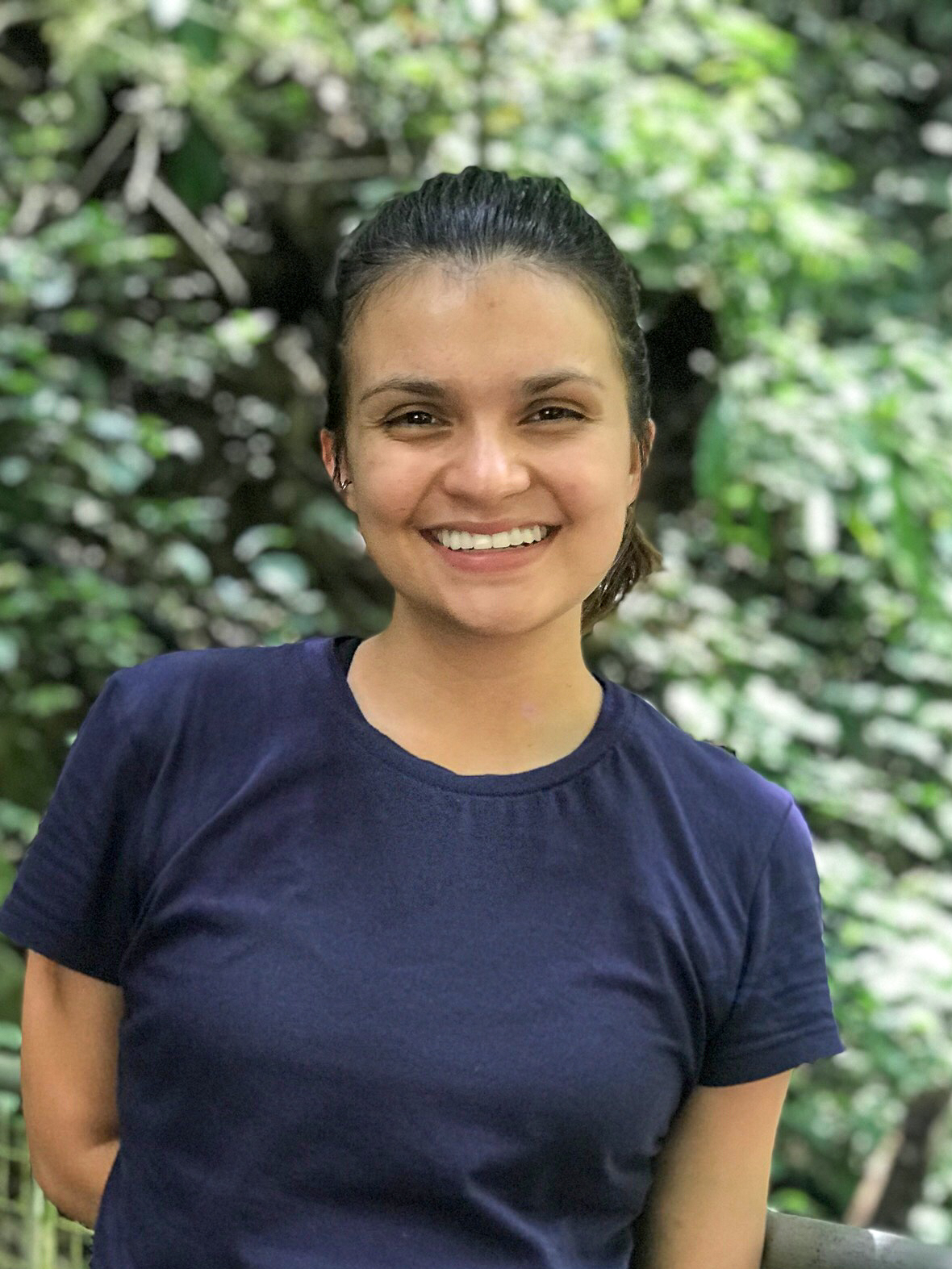 A 2019-20 Fulbright scholar, she is now channeling her interest in forest conservation into a Ph.D. in environmental science, policy and management at UC Berkeley. Her work investigates the interactions between plants and animals, and the ways in which species can be deployed to hasten the regeneration of tropical forests. 
"I hope to contribute to uncovering low-cost opportunities for regaining ecological functioning, building local capacity and meeting global restoration goals," she says. "As an InFEWS fellow at the Blum Center for Developing Economies, I hope to innovate solutions for tropical forest management that are both equitable and adapted to modern sociocultural realities."
Having spent much of her childhood visiting rainforests and coffee farms in her family's native Costa Rica, at Brown Valverde found herself drawn to studying ecology. After joining the Sax Lab, she found herself working with then-graduate student Emily Hollenbeck in the Monteverde Cloud Forest Reserve in the country's highlands. 
"I spent that summer climbing into the tree canopy and hiking to remote camps, encouraged to be curious about the almost overwhelming diversity and complexity of the tropical nature that surrounded us," she recalls. "I don't think there was ever any other option but to get hooked." 
As a Voss Environmental Fellow and Royce Fellow at Brown, Valverde authored a senior thesis on climate-driven shifts in the distribution of Costa Rican birds. After graduation, she set off on a variety of adventures, working as a seasonal field technician for the National Ecological Observatory Network in Hawaii, practicing science communication with the University of Maryland Center for Environmental Science Integration and Application Network and studying how land use influences ant communities in the tree canopies of Malaysian Borneo with Texas Tech University. She channeled this latter project into a Fulbright Scholarship, studying how ant-mediated dispersal of seeds is affected by logging.
Valverde credits her Brown education with shaping both her scholarship and outlook on the future.
"The interdisciplinary nature of my concentration exposed me to topics ranging from biogeochemistry to anthropology, and that breadth has been critical to how I think about the varied perspectives on issues of conservation, sustainability and the role of science itself," she says. "Brown's vibrant community of scholars and activists has inspired me to be inquisitive and to tackle the challenges that most excite me."
She looks back fondly on her time at Brown — not only from an intellectual perspective but also from a social one.
"I consider the relationships I formed at Brown to be one of my greatest and most treasured accomplishments," says Valverde. "The people I met and experiences we shared continue to inspire the person I strive to be, even after we've all scattered across the world."