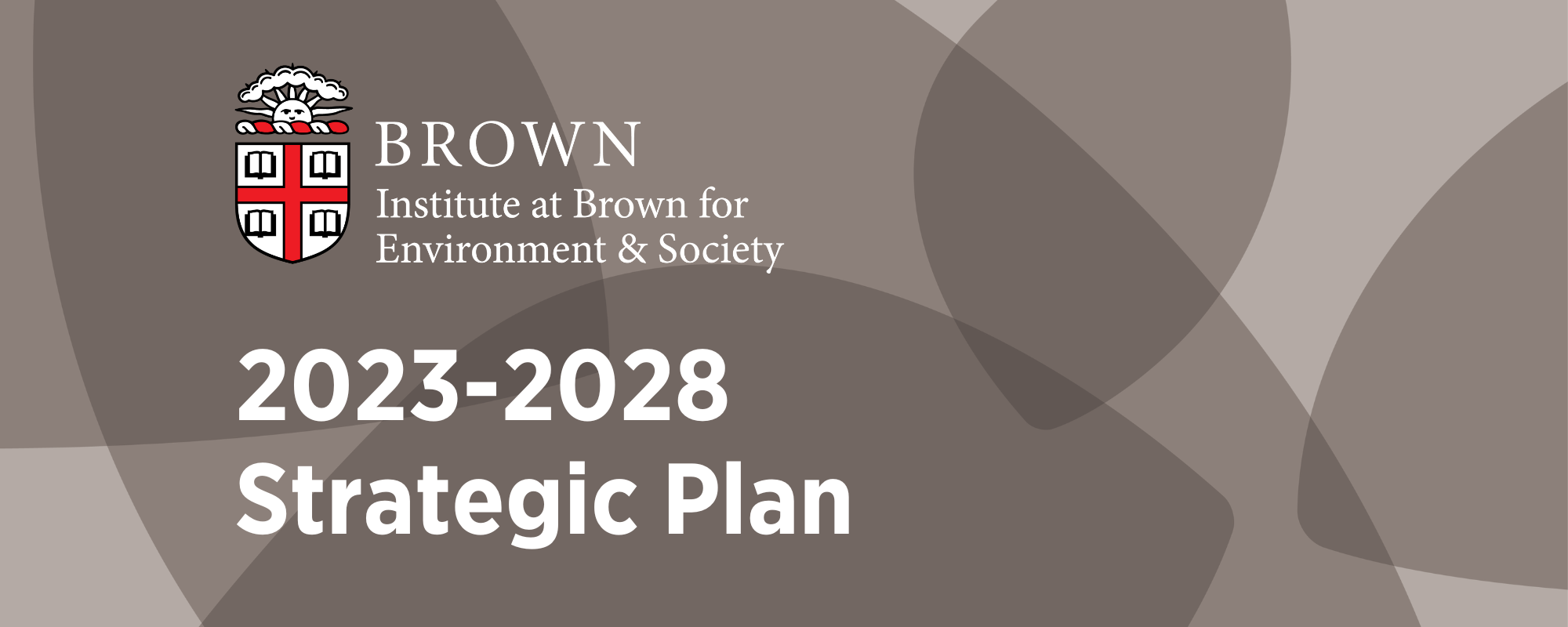 A global leader in environmental education and scholarship, the Institute at Brown for Environment and Society (IBES) aims to accelerate its impact with a set of ambitious goals outlined in a new five-year Strategic Plan. The Plan articulates a bold vision for solutions-oriented research and education to address complex challenges involving climate change, sustainability, and the environment, anchored in deep and sustained collaboration with a diverse set of external partners and stakeholders. Four main goal areas outline key priorities for strengthening and expanding academic programming, research and innovation, communication and public engagement, operational effectiveness, and diversity, equity, and inclusion. 
The Plan builds on IBES' steep trajectory of growth and success since its creation nearly 10 years ago. The last five years have witnessed a 50% increase in the number of undergraduate concentrators and faculty, a 500% increase in sponsored research funding, and a trove of high-impact scholarly works and products. IBES currently includes 22 faculty that are jointly appointed across 7 departments including the physical, natural, health, and social sciences and humanities. 
The Strategic Plan was developed over four months in late 2022 via a process characterized by broad community input and engagement as well as close collaboration with the Brown leadership. A Strategic Planning Committee comprised of Kim Cobb (Director of IBES), Scott Frickel (Professor, IBES and Sociology), Matt Margetta (Managing Director, IBES), Stephen Porder (Associate Provost for Sustainability; Professor, IBES and EEOB), and Mindi Schneider (Lecturer, IBES) oversaw the drafting process, each lending critical perspectives and countless hours of effort. Several community-wide surveys and a Town Hall event provided key input from over 100 community members, with representation from each IBES constituency. The Plan consists of Mission, Vision, and Values statements for the Institute as well as four main goal areas, each supported by 5-8 objectives, many of which contain sub-objectives providing additional detail. It is designed as a 'living document' that can adapt to the evolving landscape of opportunities over the next five years.
"In aiming for solutions to the world's most complex challenges, the IBES community has charted an ambitious path forward," said IBES Director Kim Cobb. "I'm excited to work with our many partners, both on- and off-campus, to bring this vision to life in the coming years, engaging our students every step of the way."
Read or Download the Strategic Plan
The IBES Strategic Plan outlines four goal areas: 
Implementation of the new Strategic Plan will proceed via yearly Operational Plans in a process overseen by the IBES Leadership Team, supported by critical guidance and resources from the IBES Advisory Council as well as the Provost's Office, the Dean of Faculty, and the President's Office. Near-term priorities include the hiring of additional IBES faculty and staff to support the programmatic growth outlined in the Strategic Plan, and the development of an IBES Communications Plan to support internal and external communications, thought leadership, and public engagement activities outlined in the Plan.
To learn more about the Strategic Plan, visit the IBES Strategic Plan webpage. Click here to view or download the plan in full.