Institute at Brown for Environment and Society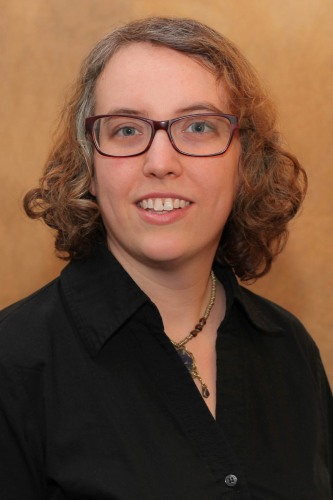 Kathryn Catlin
Voss Postdoctoral Fellow
Kathryn Catlin is an archaeologist with an interest in political ecology, especially interactions between sustainability and inequality. How have societies in the past become sustainable, how was sustainability maintained, what (if anything) brought it to an end - and how can modern societies learn from past ecological successes and failures as they plan for extreme anthropogenic climate change?

Kathryn's primary field site is in Skagafjörður, Iceland, where she surveyed tiny medieval dwelling sites to understand their role in the settlement and ecological transformation of Iceland after its colonization by the Norse in the late 9th century. At Brown, she is investigating connections between land cover change and social inequality during both the settlement period (9th and 10th century) and the later historical period (18th and 19th century) in Iceland. Kathryn uses Geographic Information Systems (GIS) to bring together data from historical archives, medieval landscape descriptions, archaeological survey, and satellite remote sensing. 

Kathryn received her PhD in Anthropology from Northwestern University. She also holds an MA in Historical Archaeology from the University of Massachusetts Boston as well as previous degrees in Engineering. In addition to the North Atlantic and Iceland, her archaeological interests and fieldwork experience include geophysical prospection and drone photography, medieval English castles and longhouses, and the historical archaeology of New England.